About two years ago I was attracted to reasonably low price Chicago VPS offered, promoting at lowendbox something as $7 per month for a 2 GB VPS. I took the offer, experiment with the VPS for few months, everything was OK, and so I decided to pay for a year and to move one of my websites there. It was a decent server; the only problem was they do not respond to tickets fast enough. It may take day or 2 for them to respond or sometimes need to write ticket again. In a year there was the 2-3 time that server stopped working. Apparently, cable was losing connection.
After one year I was reasonably happy with VPS, so I took additional one, and that was when all my troubles started. The new server was unusable for few months there were always issues. Then their servers were somehow DDos hacked. So both of servers I have had with them were unusable. For that reason, I took the VPS with RamNode. It was OK at the start few minor glitches, answering tickets was faster the server run well until a few months later when the VPS become extremely slow. I didn't mind much since on the server there was only one site with not much traffic. But then the server stopped working completely. The server was without any notice suspended!
While with Chicago VPS multiple people were answering for RamNode there was only Nick Adams. And again same was happening DDOS attack. As a solution for that RamNode was offering CPanel for an additional $15 a month. (Hmmm)
Last few months were a disaster for all VPS's I hired. Since it was so many troubles, I will highlight only a few of them, most interesting ones which with certainty show lack of understanding and professionalism with providers.
Website stopped working; they changed IP addresses without even letting me know.
Problems with site loading; by mistake, they changed RAM to only 128mb.
Cannot log in to control panel; they changed the password without letting me know.
No backup, somehow it disappeared.
The server is powered down and cannot reboot, don't know the reason but it gets fixed after few days, and it lasts for few days until a new problem arises.
Within only a few months I issued about 50 tickets.
Since everything was so poor, I tried to negotiate something out of it, but ChicagoVPS and RamNode were extremely arrogant
With Chicago VPS I paid for 12 months, so they refused the refund. Since servers were so bad and unstable, I couldn't put any web site on them. I asked them Ok, if you don't want to give me a refund can you at least close one server give me a credit for that on the other server I will use it only as a backup server. The final answer from them was no. It was disappointing but even more disappointment come from RamNode and Nick Adams. With RamNode I wasn't on a contract, first few months I paid each month, but then to not be bothered with that on their recommendation (Add funds to your account with us to avoid lots of small transactions and to automatically take care of any new invoices to generate.) I paid in front.
Soon after all troubles started. Of course, I moved my site to a new provider. Since there was some money left on the account and because I didn't have any contract with them, I asked them for a refund. And same again story as with Chicago VPS. With RamNode even I wasn't on any contract refused to pay refund under excuse, after you paid there was a message that funds are nonrefundable. According to them, it's been more than 60 days since I paid so I can't do anything about it. Well regardless what was written after I added founds, the point is money doesn't belong to RamNode or the owner Nick Adams since they didn't provide service for it and I have no contract with them. I only followed instructions they were recommending. After few tickets with RamNode, Nick Adams completely terminated the account.
I asked Nick to explain to me if I deposited money in good faith as it was recommended how then he thinks that he earned that money. If he didn't earn it and if it is not his then why not to return it to the owner. There was no answer. Wondering is it so miserable in VPS world, so the people are desperate to do such things to stay in business.
I would like to highlight some points from RamNode TOS.
"Payment Chargebacks and Billing Disputes
Raising a billing dispute with our payment processors or charging back a payment made to RamNode will place the client's account in bad standing. We reserve the right to immediately terminate all services without refund in such instances.
Other Disputes
Any threat of legal action against RamNode will result in immediate account and service termination without refund.
"
If you rise bill dispute according to RamNode, you are bad, and they have right to immediately terminate all services without refund. Is this for real or RamNode is writing bad jokes. In this three sentences, you can see how their mind is set. Sadly we don't take much attention to it when paying them. Most people are expecting honest and logical service. My message to them is; you can do it as you want but not as long as you want!
I did some research, negative reviews about ChicagoVPS and RamNode growing exponentially.
From earlier decent reviews ChicagoVPS now is so unpopular that people refuse even their 2GB serves for $30 a year.
RamNode is still kicking, but there are more and more titles on the net like this one: RamNode.com Got suspended after one issue misleading sales.
With RamNode; "Oh ya, whether you pay them $60 per month or $1 per month you got the same CPU power. They said that the 4 CPU is for burst speed.
Does that mean memory and disk is also for burst too? Pay five times as much you got the same CPU power. Very misleading sales."
I'll stop writing about bad guys and talk about the best cloud VPS provider I've found.
It is Cloud VPS server, it is never down, the response on any questions is almost immediate and highly skilled The price starts with only $5 for 512MB, and you get additional two months for free. They have servers in USA, Amsterdam and Singapore. Cloud servers are fantastic, I used before Amazon but at that time there were issues, and the price was much higher.
With this server provider, if you need five servers for a day to experiment with something it costs you only $5 / 30 =16c per day per a server. Amazing. For each set up you can make unlimited images, if in future you may need it. If you need more power click the button. They provide an unreal collection of high-quality tutorials, about setting the servers, operating systems configuration and so on. DigitalOcean provides many tutorials, and customer support is great.
At some stage, I took servers with Wable.com. I was attracted with a great offer they provided. A few months later they changed it, and it wasn't worth it. Also, there were two few days problems with them.
The best value for money cloud-based VPS server
A year ago, I came across Luna Node. Now, most of my sites I transferred to them. Until now I have no single problem with them. They have the best value for money prices. With Luna Node you can get 2GB cloud VPS for as low as $6/month. It is probably the best price, but when combining it with excellent service, DNS hosting, email server, low priced image backups, Luna Node is far the best value for money VPS server I could find.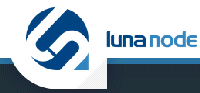 Save
Save
Save