We are a dedicated group of roulette players who have come together on the advanced forum of rouletteplace.com. Our primary focus lies within the RoulettePlace Development section, where we collaborate on various aspects of roulette advantage play. By sharing ideas, knowledge, and developing effective roulette methods, we strive to continuously improve our skills and understanding of the game.
Our expertise spans across the three key areas of roulette advantage play, and our approach is built on a simple yet powerful principle: continuous learning, growth, and knowledge sharing. Through this ongoing cycle, we are able to create meaningful solutions and provide tangible benefits to our members in the realm of real casino roulette play.
Passion drives us in everything we do. We eagerly embrace challenges and derive enjoyment from tackling them head-on. Our approach involves leveraging the collective experiences, ideas, feedback, and problem-solving enthusiasm of our members. By closely examining the game and maintaining a forward-thinking mindset, we aim to see opportunities and possibilities that others may overlook.
In essence, we are a community committed to pushing the boundaries of roulette play, solving practical casino-related challenges, and delivering concrete advantages to our members.
Programming

Testing & Debugging

Understanding Roulette

Electronics Hardware Design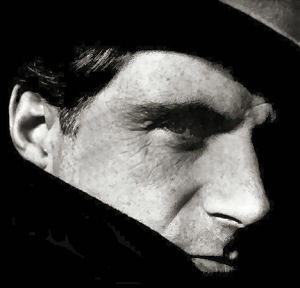 Who am I?
I am an individual known as Santa, also referred to as Forester, who spends a significant amount of time outside of the Christmas season working with roulette players from around the world and developing Roulette Computers. My professional background lies in Telecommunication Engineering, and I hold multiple diplomas in technology. I have studied at prestigious institutions such as the Faculty of Transport and Traffic Sciences in Croatia, Kangan Institute for Technical and Further Education, and the Royal Melbourne Institute of Technology in Australia. Throughout my career, I have primarily been involved in maintenance, improvement, and testing.
Originally from the beautiful country of Croatia, I later moved to the spectacular land of Australia. English is not my first language, which may occasionally result in some confusing sentences in my writing.
By chance, my life crossed paths with roulette, and if you delve into early articles, you will find a more detailed explanation of how that came to be. From the perspective of roulette computers, I encompass multiple roles. I possess the engineering knowledge required to develop the product, am capable of writing software, and have a strong passion for roulette. Understanding the amount of time, effort, and testing involved, it becomes evident why this combination of skills is crucial. The tasks I accomplish in a day would typically require the collaboration of a hardware developer, programmer, and tester for a period of 30 days. Developing a comprehensive program like Acrobat-4, which builds upon the solutions addressed in Acrobat-3, takes approximately a year, with invaluable assistance from users who are willing to help with testing.
Creating a device like the FF roulette computer simply cannot be achieved by hiring a Java developer from India. Even with all the necessary solutions in place, the program consists of thousands of lines of code and performs numerous calculations during prediction. As a user, it is challenging to pinpoint when and where mistakes may occur. Java developers may not even disclose all the issues related to Java and timing when operating on top of an operating system. Furthermore, integrating the program with custom hardware adds further complexities. During the debugging process, I extensively test, step through the program, simulate required data, and analyze loops. It can take days to implement even minor changes in the program. In contrast, a Java developer must compile the entire program each time and lacks the capability to simulate processes. This is why simple and mostly unusable programs are created solely for mobile phones or PDAs as simulations for real roulette computers, like the ones we develop.
You don't have to solely rely on my words. You can search for Mark Howe, an individual who spent several years developing such computers but ultimately abandoned the Java and mobile phone approach.